About Azerbaijan
State Emblem & Flag of Azerbaijan. Republic of Azerbaijan. Information on Azerbaijan. Azerbaijan language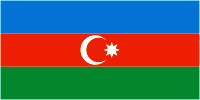 Welcome to Azerbaijan!
Dear visitor, have you ever been to Azerbaijan? If so, you for sure have warm and vivid memories and wish to visit this wonderful country again. If not, you certainly need to it first hand.

We invite you and your friends to visit Azerbaijan and its capital, Baku! Get in touch with past centuries and their architectural monuments; relax in luxurious resorts with sandy beaches; stroll through flowery meadows, plunge into the sky-blue sea, hike up a mountaintop through lush forests.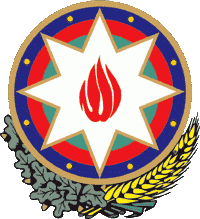 All in Azerbaijan!
If you have decided to head for Azerbaijan, we will show the highlights of the county's activities and sights, so you can make wise decisions before leaving on your travels.
We will describe the resorts of Azerbaijan, as well as respectable and inexpensive hotels where you can make the most of your vacation, find souvenirs for yourself and your loved ones, and enjoy the national cuisine. On our site, discover the wonders of Azerbaijan!
The resorts of Azerbaijan await you!

Welcome to Azerbaijan!
Azerbaijan at a glance
Area: 86,600 sq km; 11.5% forests, 1.6% water, 50% agricultural land, 27% pasture, and 36.9% other. The country is situated at 44o and 52' East longitude, and 38o and 42' North latitude; Baku lies right on the 40th parallel.
Population: 9 590 159 (2013).
Capital od Azerbaijan: Baku
The President of the Azerbaijan Republic: Ilham Aliyev
Major languages: Azeri is the official language. Other languages: Russian, Georgian, and Lezghi. Russian and Turkish are widely spoken.
Religion: Majority of the population is Muslim. Other religions include Orthodox Christianity, Catholicism, Protestantism, and Judaism.
Time Zone: GMT + 4 hours
Azerbaijan currency: Manat (1 Manat = 100 Quapik)
Domain: .az
International dialing code: +994
Entry formalities: Valid passport is required. Entry visa required by all. Entry visa may be obtained upon arrival at Baku Airport.
Electric current: Voltage is 220V, 50 Hz.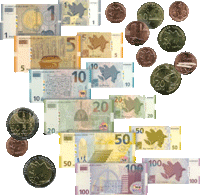 Currency
The National currency of Azerbaijan is the Azeri Manat (AZM). Foreign currency and travelers cheques can be exchanged for Azeri Manat in all banks. In addition, currency can be exchanged at all official exchange points, which can be found everywhere. It is necessary to keep receipts of all exchanges until departure from the country. Those who change currency with unauthorized individuals take the risk of becoming a victim of scams and fraud, and carry full responsibility for possible abuses.
Credit cards
As a rule, it is possible to pay by credit card in most hotels. However, we recommended confirming in advance the acceptance of credit cards. Cash machines (ATM) are located in the most important business centers, shopping malls, and underground stations.



National holidays
New Year
January 1
International Women's Day
March 8
Novruz Bayram (Central Asian New Year)
March 20-21
Victory Day (WWII)
May 9
Independence Day
May 28
Day of National Rescue
June 15
Armed Forces Day
June 26
Day of State Independence
October 18
Constitution Day
November 12
Day of National Revival
November 17
Day of Worldwide Solidarity of Azeri People
December 31
Religious holidays
Ramazan Bayram (Ramadan)
Gurban Bayram
Memorial days
Day of the Shehids
January 20
Day of Khojali
February 26
Genocide of Azerbaijanis
March 31
More useful links: